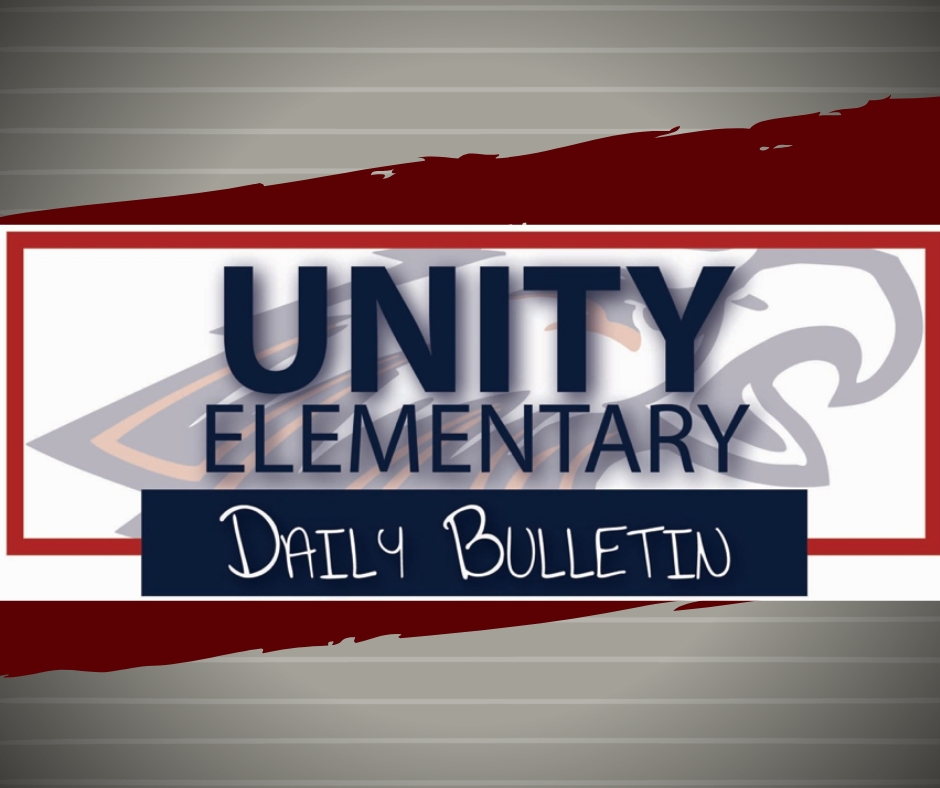 Elementary Announcements 6.3.2019
Unity Elementary
Monday, June 03, 2019
Monday, June 3rd, 2019
Reminders
Make sure your students have turned in their library books!
Food Service
Lunch Today: Chicken Patty, Green Beans, & Fresh Apple Slices
Breakfast Tomorrow: Cheesy Eggs & Toast
Lunch Tomorrow: Italian Dunkers with Sauce, Steamed Corn, & Bananas
Upcoming Events
June 4th – 1st Grade Metric Meet 12:30 p.m.
June 6th - PBIS Carnival
June 7th – Kindergarten Graduation 10 a.m.
June 7th Early Release at 12:30!
Have a Marvelous Day!