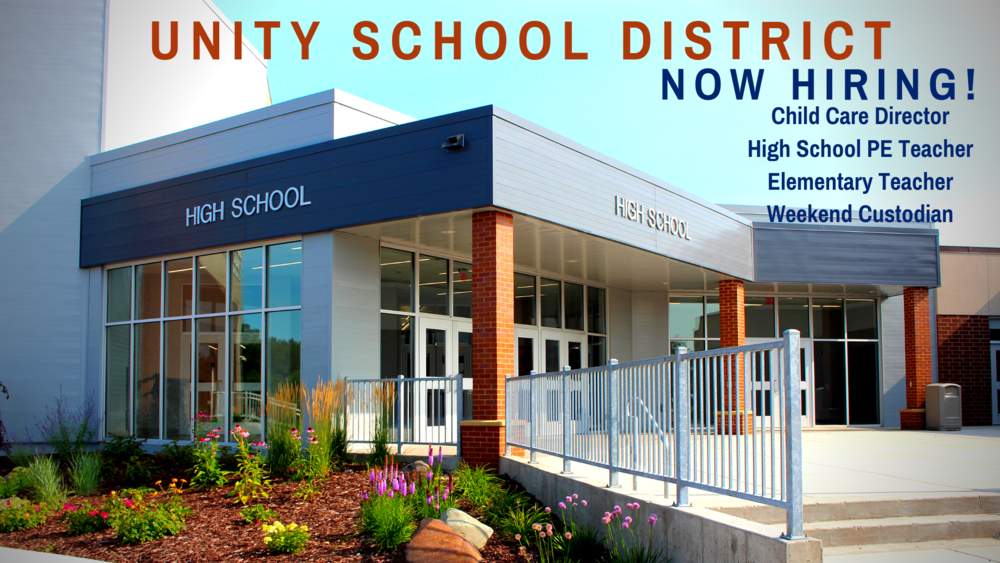 We Are Hiring!
Unity School District
Tuesday, June 11, 2019
Check out our Employment Postings (https://www.unity.k12.wi.us/o/unity-school-district/page/employment--221) for some great opportunities to become a Unity Eagle! We are currently hiring for the following positions: Child Care Director, High School PE Teacher, Elementary Teacher, Weekend Custodian, and Long-Term Substitute Maintenance Technician.
Please contact Amanda Warner in the District Office with any inquiries.