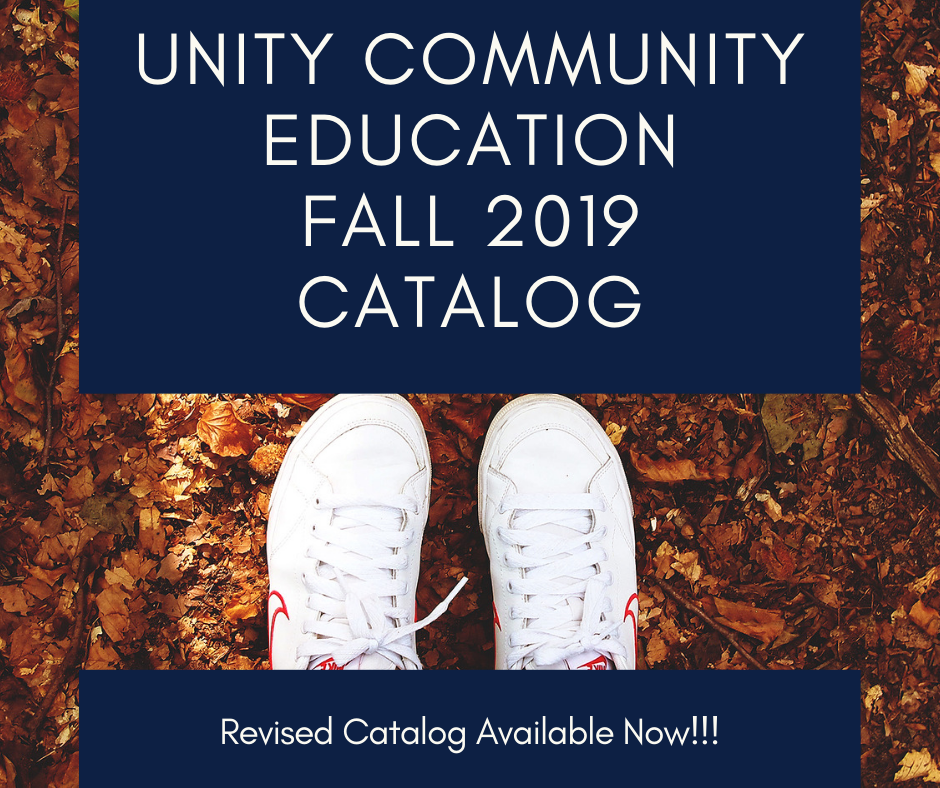 Revised Community Ed. Catalog Available!
Unity School District
Tuesday, August 27, 2019
Please see the REVISED 2019 Fall Unity Community Education Catalog. Many dates have been added and revised so please double check your availability before registering for a class. Any questions can be directed to our Community Education office. Please register on-line if you are able.