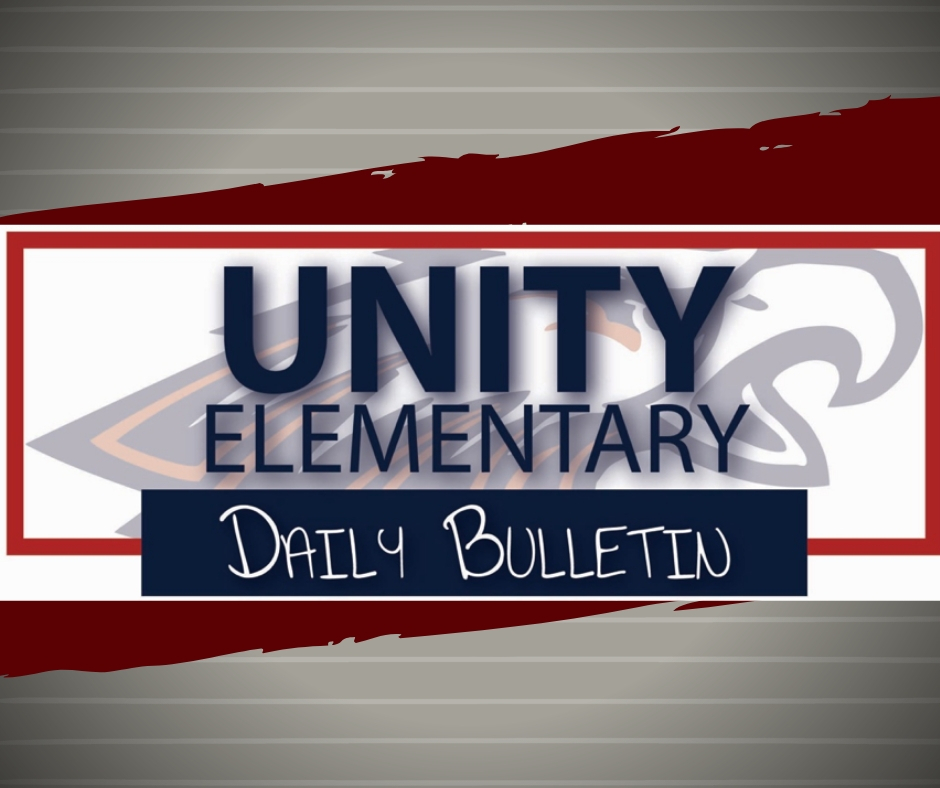 Elementary Announcements 9.9.19
Unity Elementary
Monday, September 09, 2019
Monday, September 9, 2019
Announcements:
Food Service
Lunch Today: Pizza Dippers and Marinara Sauce, Crinkle Cut Carrots,
& Fresh Apples
Breakfast Tomorrow: French Toast Sticks
Lunch Tomorrow: Taco Tuesday! Tacos with choice of Chips or Soft Shell, Refried Beans, & Pineapple
Upcoming Events
September 14th – Flag Football League Starts
Please arrive at the correct time to receive your jerseys!
September 20th – Early Release 1 p.m.
September 20th – Busy Bugs- No School
September 20th - Homecoming