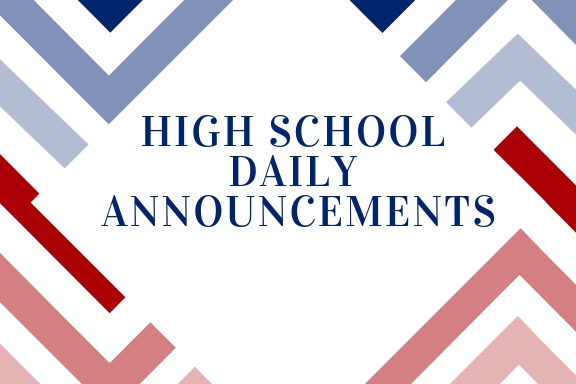 High School Announcements 2.14.2019
Unity High School
Thursday, February 14, 2019
February 14, 2019
CTE Student of the day:
2/14 Today's CTE student of the day can often be found out in nature exploring the various wildlife and habitats in the area. She enjoys getting outdoors and learning more about wildlife conservation. She currently serves as the Unity FFA chapter reporter and is a gifted photographer. In case you haven't figured it out yet, today's CTE student of the day is Sam Volgren ! Congratulations Sam! Please stop by Mrs Jagielo's classroom to claim your prize.
Happenings this week:
Friday: G/B Basketball vs. Grantsburg (H)
Saturday: Sectional Wrestling @ Independence
Meetings this week:
Thursday: Trap Team Parent/Student Sign Up/5:45 p.m./HS Cafeteria
Notes for Students:
PROM CHIC BOUTIQUE: DBS Lions Hall in Luck Saturday, February 16th, 10:00 a.m. - 6:00 p.m
Sunday, February 17th, 11:00 - 5:00 p.m.
Shop for a free prom dress or if you have any gowns in good condition that you are not planning to use any longer, please consider donating to the Prom Chic Boutique event happening this weekend in Luck.
Lunch Today: Chicken Nuggets/Sweet Potato Tots/Strawberries