MEET OUR CURRENT SCHOOL BOARD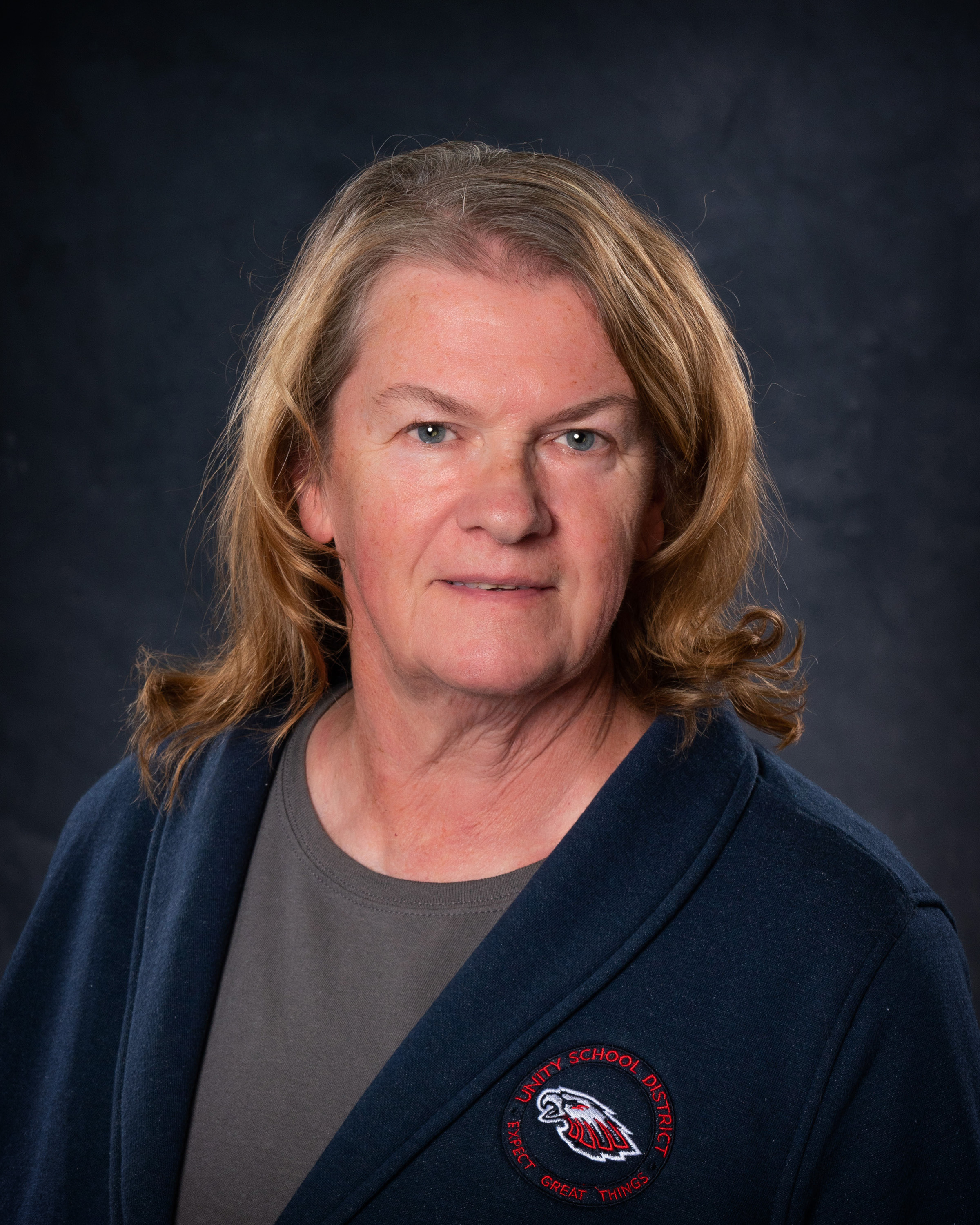 Debbie Ince-Peterson
President
Elected - 1987
Term Expires - 2023
Committees: Budget & Finance, Long Range Planning & Building, Legislative Representative, CESA Board of Control
Ryan Peterson
Vice-President
Appointed 2013/Elected - 2014
Term Expires - 2023
Committees: Long Range Planning & Building, Budget & Finance, Audit
Victoria Studtmann
Treasurer
Elected- 2021
Term Expires - 2024
Committees: Budget & Finance, Calendar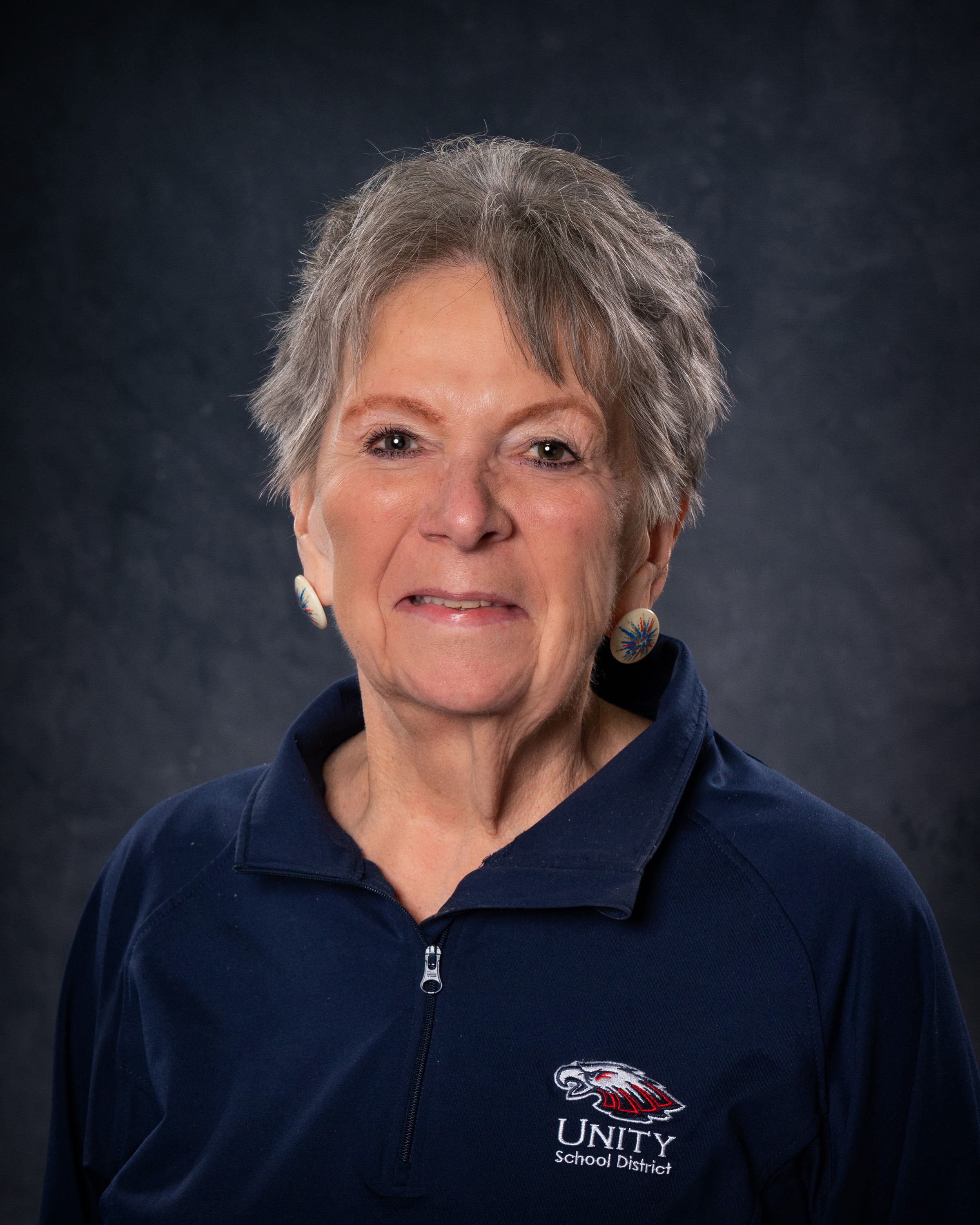 Pat Kastens
Clerk
Elected - 2013
Term Expires - 2025
Committees: Policy & Programming, Audit, TIF, WASB Alternate Delegate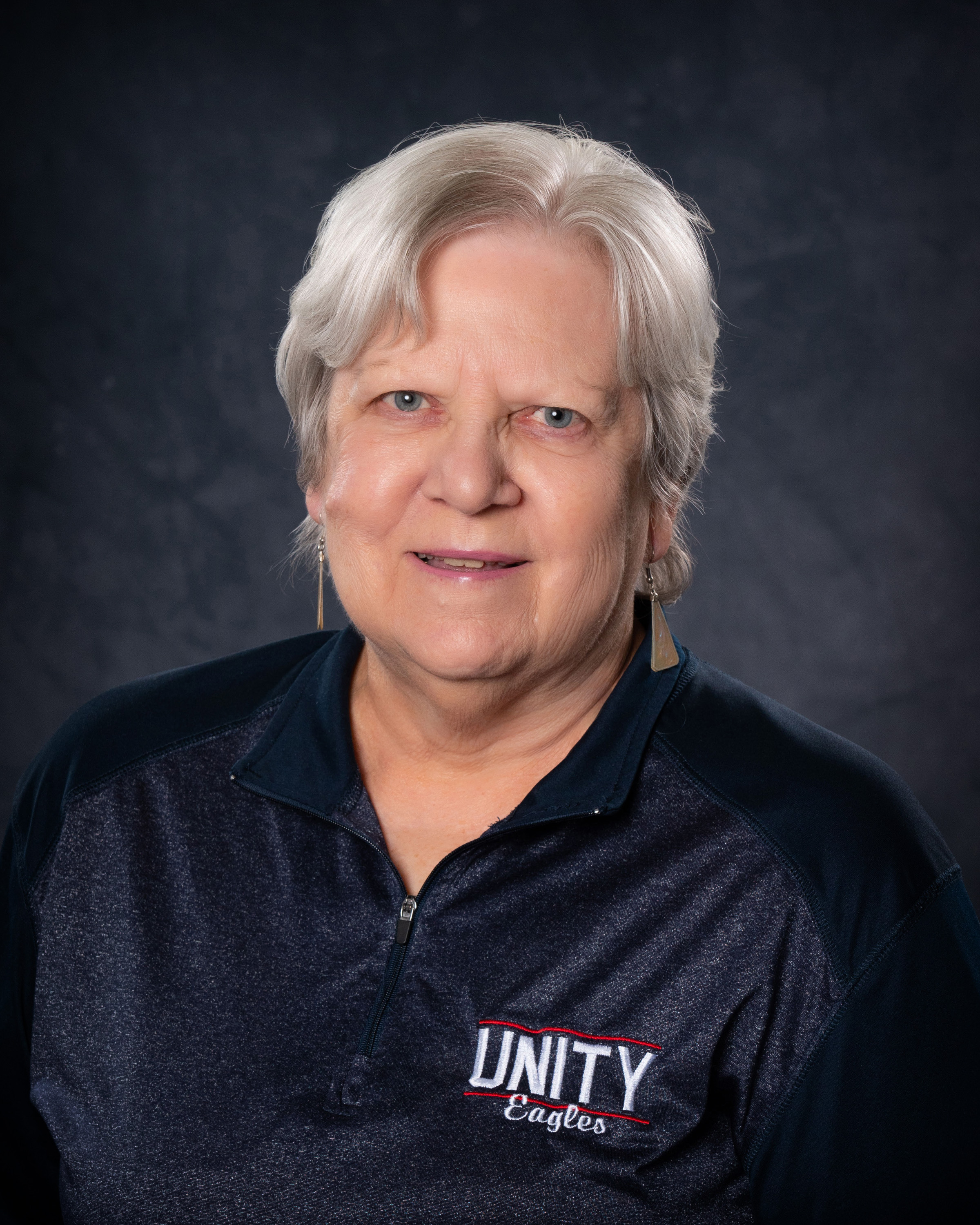 Sheryl Holmgren
Director
Elected - 2005
Term Expires - 2024
Committees: Policy & Programming, Title I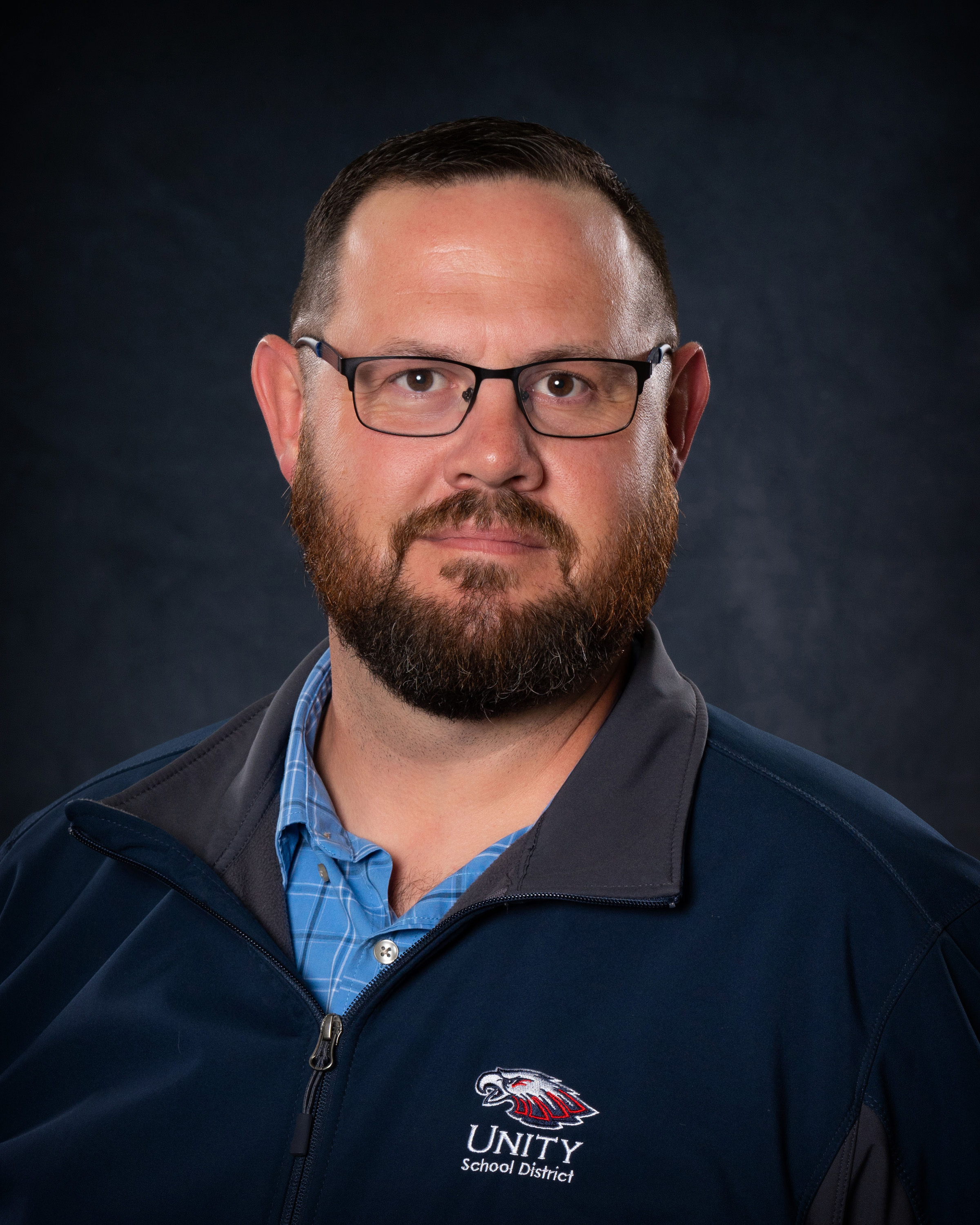 Jeromy Cox
Director
Appointed - 2016/Elected - 2017
Term Expires - 2025
Committees: Policy & Programming, Calendar, Audit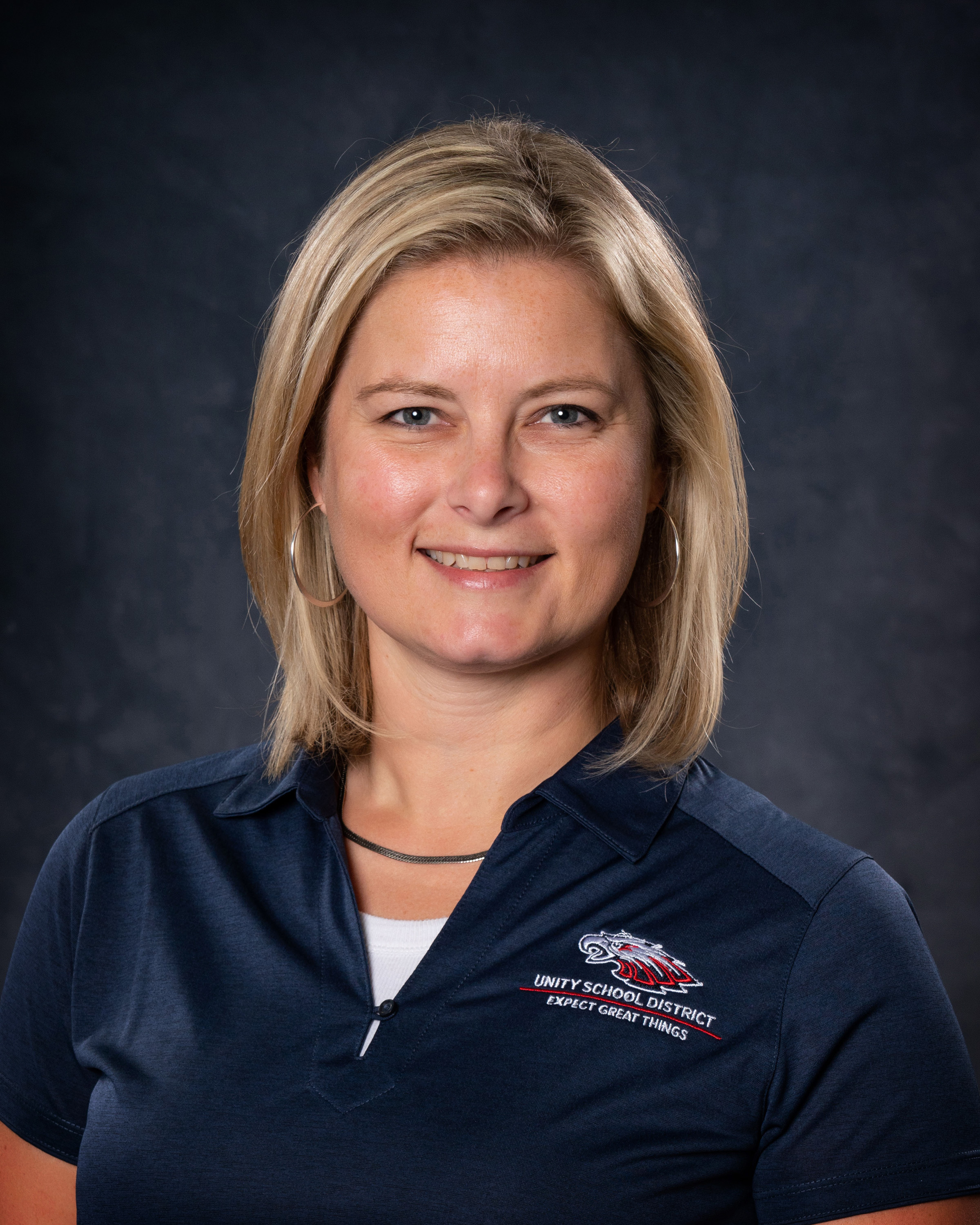 Andrea Jerrick
Director
Appointed - 2022
Term Expires - 2023
Committees: Long Range Planning & Building, Audit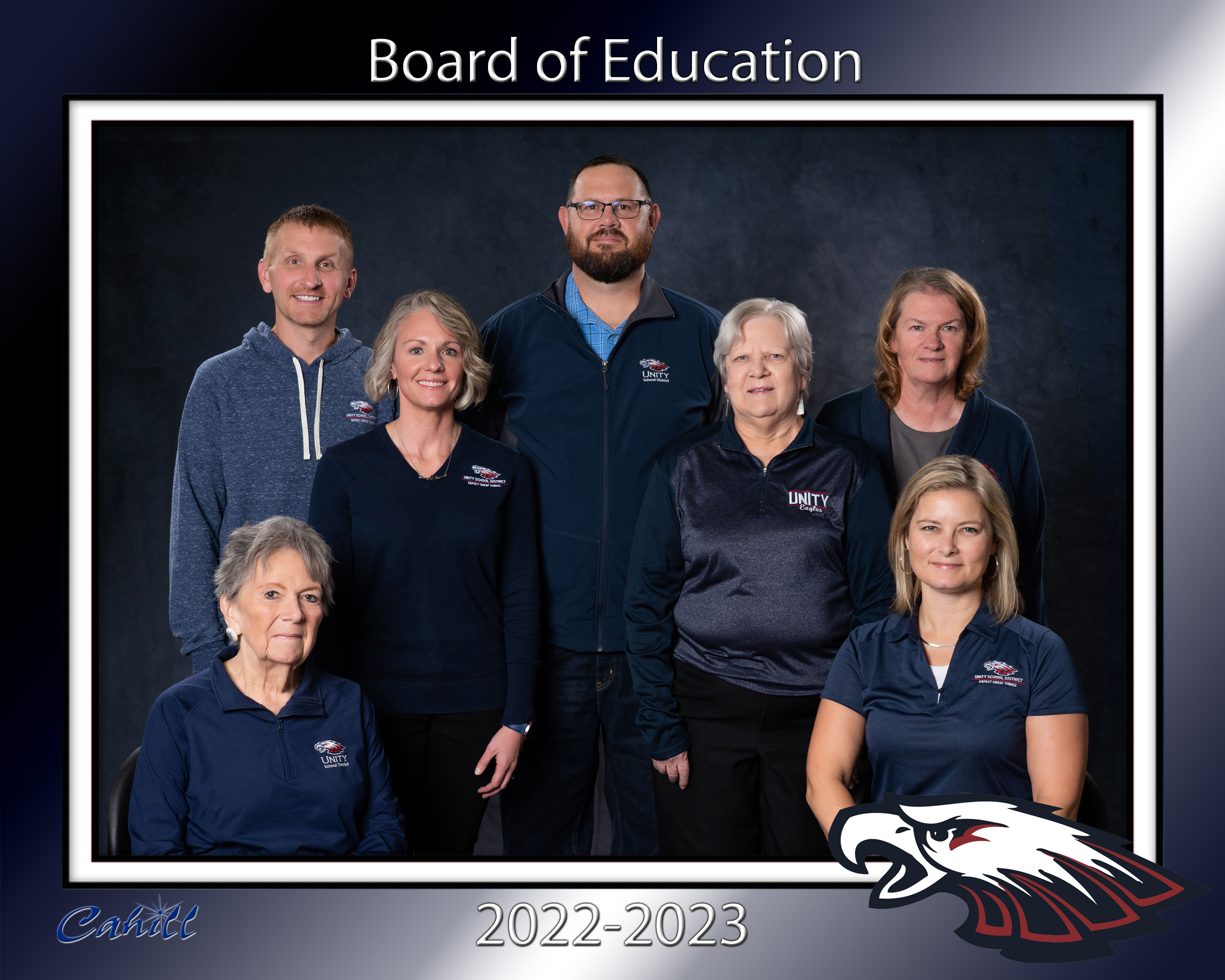 The Board of Education is a group of seven Unity School District Residents. Typically, the Board meets on the second Tuesday of every month in the school's Boardroom. In addition, occasionally committee meetings and special meetings are held as well. Meetings are posted to alert the general public regarding the meeting's date, time, and location. Postings are placed on the District website and at each local post office.
2022 DISTRICT ANNUAL MEETING
October 24, 2022 | 7:00PM | Unity Performing Arts Center
A School Board member serves in office for a three-year term. When a member's term expires, they must be reelected by the public in the Spring election, in order to serve again. Other interested citizens may also run for the office of School Board as elections are held every year. Interested residence must be a resident of Unity School District and file a Declaration of Candidacy and Campaign Registration Statement in the District Office prior to the first Tuesday of every January.
BOARD MEMBER CONTACT INFORMATION
For any additional inquiries, please contact Amanda Warner, Administrative Assistant at 715-825-3515 x5010 or by email at awarner@unity.k12.wi.us.
OR
Brandon Robinson, District Administrator at 715-825-3515 or by email at brobinson@unity.k12.wi.us.