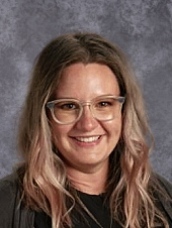 Frozen: The Musical
Sunday, October 10
Get your tickets by August 28th!
Come From Away
Friday, January 21
Get your tickets by October 15th!
DNR SAFETY CLASSES
The Wisconsin DNR recently announced the availability of virtual safety classes for the remainder of 2020! Unity Community Education will not be hosting any in-person courses at this time, so in an effort to make sure our students and community members are getting the proper training, please follow the links below to sign-up for courses:
Additional information can also be found at https://dnr.wisconsin.gov/Education/OutdoorSkills/... Classes require on-line registration and payment.
COMMUNITY EDUCATION RESOURCES

UNITY COMMUNITY EDUCATION CLASSES
SUMMER SWIMMING LESSONS (Session 2)
INQUIRIES CAN BE EMAILED TO AWARNER@UNITY.K12.WI.US. WE LOOK FORWARD TO SEEING ALL OUR CREATIVE AND ADVENTUROUS COMMUNITY EDUCATION PARTICIPANTS DURING FUTURE EVENTS!

Hello and welcome to Unity Community Education!
If you have a skill, hobby, or expertise in an area that you would enjoy sharing with others, please call and let's talk about offering a class! Not only can you feel good about sharing your knowledge with others, but you can make some income in the process. There is a class planning proposal form available on this page that you can fill out and submit.
If you are interested in a particular class, event, or trip and would like to see it offered through Unity Community Ed, please call OR email. We are always looking for new ideas!
Please contact Amanda Warner at (715) 825-3515 ext. 5010 or awarner@unity.k12.wi.us
Unity School District Youth Flag Football Registrations is now open! (Girls and Boys, Grades 3-6)
Please see the documents below for information regarding registration deadlines, coach contact information, and COVID-19 protocols.