Heather Tiedemann
LEAP Child Care Director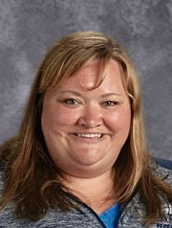 UNITY'S LEAP CHILD CARE PROGRAM
Unity School District looks forward to being able to provide this next step in education for our littlest learners!
Unity's Little Eagles at Play (LEAP) Child Care is now accepting waitlist registrations! All spots will be filled in order of receipt of the waitlist form. Please return the form via email to htiedemann@unity.k12.wi.us, in person at the Unity School District Office, or by mail to Unity School District LEAP Child Care, 1908 150th Street, Balsam Lake, WI 54810. Completed forms will be signed and time stamped, then forwarded back to your email address for your records.
Unity's Child Care program will be known as LEAP, "Little Eagles At Play"! The Unity LEAP Center will provide quality child care in a safe and rewarding environment where play and interaction are encouraged. Programming will be affiliated with the school district and will offer beneficial parenting activities as well as child care services. The child care program will be offered through the District's community education program. The program will operate on a weekly fee-based payment schedule.
Heather Tiedemann was named as the program director and is currently developing the programming and activities for the center. In addition, the District has begun hiring process for the various positions at the center. If interested in working at the center, please contact jevenson@unity.k12.wi.us.