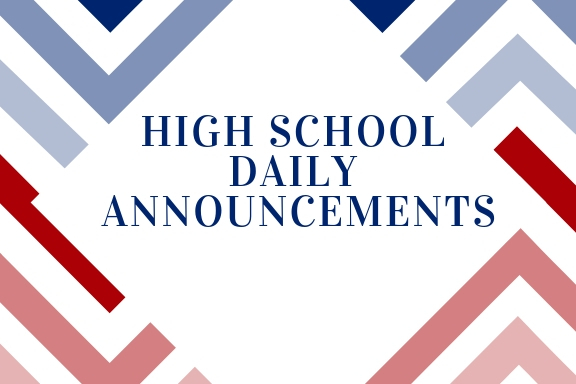 High School Announcements 2.25.2019
Unity High School
Monday, February 25, 2019
February 25, 2019
CTE Student of the day:
2/25 Today's CTE Students of the day is Lauren Jorgensen ! Lauren has volunteered at countless FBLA events this year. Furthermore, she has spent countless hours practicing her competitive event. Her hard work paid of tremendously as she will be advancing to the state competition in early April. Lauren has been an incredible addition to the FBLA chapter. Congratulations to Lauren and please stop by Mrs. Ahlgren's room to pick-up a prize!
Happenings this week:
Tuesday: Boys Regional BB - round 1 - vs. Chetek-Weyerhauser (H) - 7:00 p.m.
The doors open at 6:00 p.m.
(Privilege Cards will not be accepted for play-off games, please be prepared) $5 admission
Meetings this week:
Monday: Student Council/Resource/Aerobics Room
Notes for Students:
Lunch Today: Pizza Dippers/Crinkle Cut Carrots/Fresh ApplesF