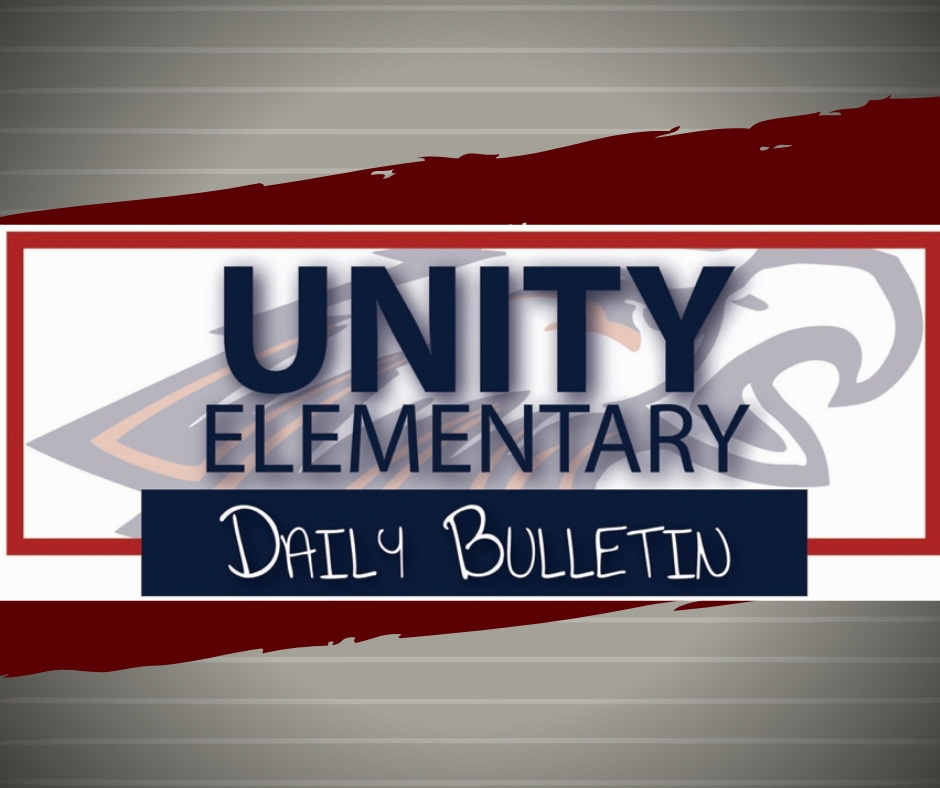 Elementary Announcements 4.24.2019
Unity Elementary
Wednesday, April 24, 2019
Wednesday, April 24th, 2019
Reminders
No Ojibwe language class this week.
Good News Club is over for the year.
Food Service
Lunch Today: Pasta Bar with Choice of Chicken Alfredo or
Spaghetti Sauce, Bread Stick, Steamed Broccoli, & Peaches
Breakfast Tomorrow: Yogurt/Granola Parfait
Lunch Tomorrow: Brunch Lunch! Waffles, Sausage/Egg Frittata, Potato Smiles, & Fresh Apples
Upcoming Events
April 26th – PowWow
April 26th – Busy Bugs & Kindergarten – No School
May 3rd – Busy Bugs Moms & Muffins
Have a Wonderful Day!