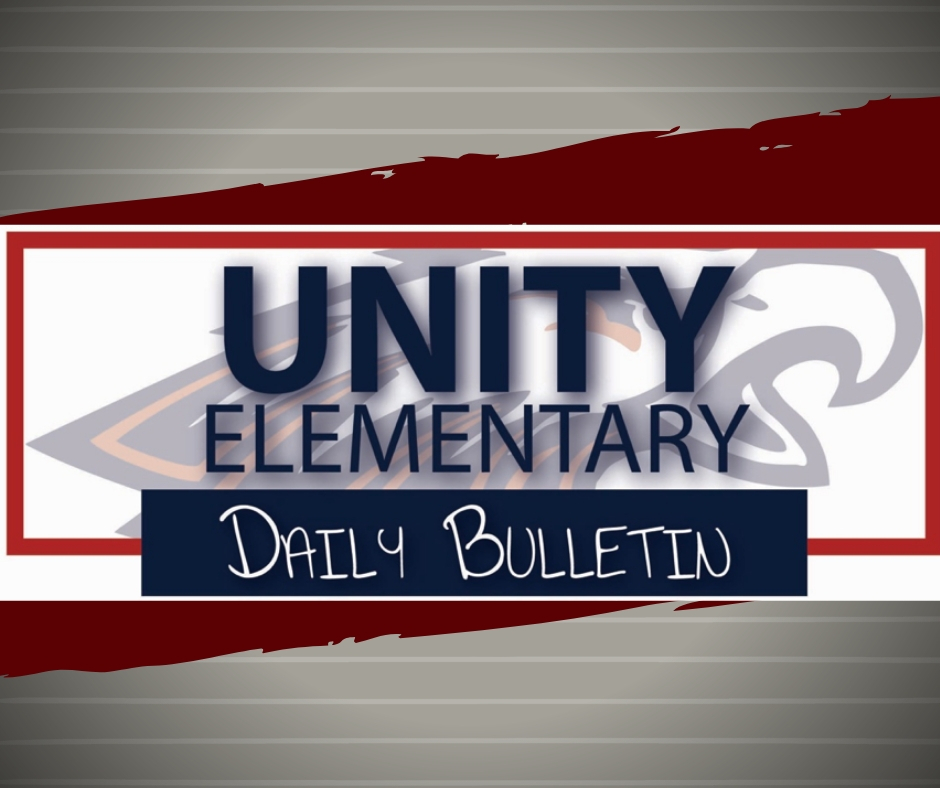 Elementary Announcements 5.15.2019
Unity Elementary
Wednesday, May 15, 2019
Wednesday, May 15th, 2019
Reminders
Have your students check the lost and found for their belongings.
The end of the year is almost here!
Food Service
Lunch Today: Roast Turkey & Gravy with Mashed Potatoes, Dinner Roll, Steamed Corn, & Bananas
Breakfast Tomorrow: Yogurt/Granola Parfait
Lunch Tomorrow: Chicken Patty, Corn, & Peaches
Upcoming Events
May 16th – Last Day of UCLC- UCLC Swimming
May 22nd – Second Grade Field Trip
May 23rd – Busy Bugs Ice Cream Social and Last Day!
May 23rd – 2nd & 3rd Grade Metric Meet 9 a.m.
May 24th – 4th Grade Metric Meet 9 a.m.
May 24th – FULL Day of School
Have a Wonderful