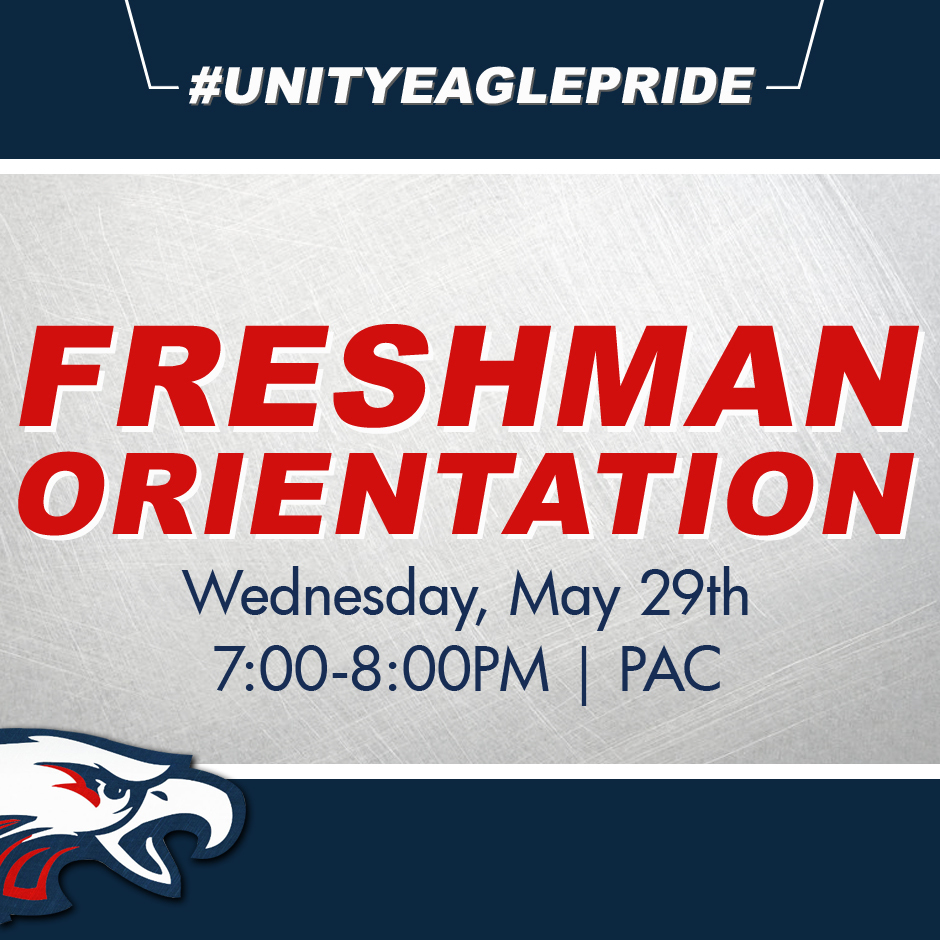 Freshman Orientation
Social Media
Saturday, May 25, 2019
UHS will be hosting 𝗙𝗿𝗲𝘀𝗵𝗺𝗲𝗻 𝗢𝗿𝗶𝗲𝗻𝘁𝗮𝘁𝗶𝗼𝗻 on Wednesday, May 29th from 7:00 p.m.- 8:00 p.m. in the PAC.
All incoming freshmen and their parents/guardians are invited to come and learn important information about the many wonderful things that Unity High School has to offer.
Students and parents/guardians will also receive information regarding scheduling and will have an opportunity to sign up for a date in June to complete their schedules for the 2019-2020 school year.
High school staff members will be in attendance to meet with and connect with students and families, while also informing them about excellent programming options.
Overall, everyone is looking forward to a meaningful and informational evening! If you have questions, please contact the high school office at 715-825-2101 ext. 1410 or 1420 for more information.