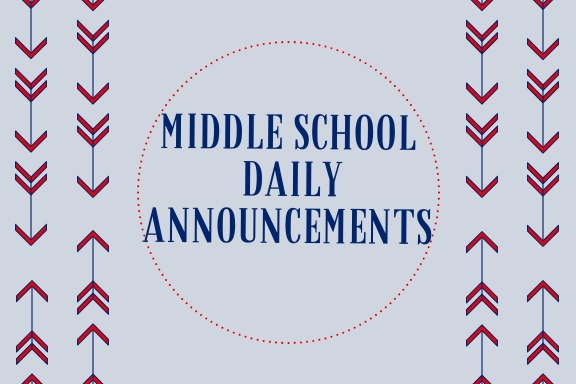 Middle School Announcements 11.29.2018
Unity Middle School
Thursday, November 29, 2018
UNITY MIDDLE SCHOOL
DAILY BULLETIN
Thursday, November 29, 2018
On Friday, November 30th the Heart O' North Conference & neighboring school districts/communities will be showing their support for the Barron Community.
We are asking Unity students, staff and community members to wear GREEN to school, work and evening events on Friday.
This gesture is to serve as a symbol of HOPE for the safe return of Jayme Closs.
Let's come together as a strong Unity community to show our support!
LUNCH TODAY:
BBQ Rib Sandwich or PB&J, Cole Slaw, Baked Beans, and Grapes
BREAKFAST TOMORROW:
Mini Cinnamon Rolls
LUNCH TOMORROW:
Brunch Lunch! Lumberjacks, Hash Brown Tots, and Peaches
RCU Middle School is open every Monday during lunch for students AND staff! They are located right in the cafeteria. Students who make a deposit into their RCU savings account of at least $0.50 will receive a free small malt this Monday! Staff members with RCU accounts can make deposits, withdrawals, loan payments, credit card payments, and cash checks. See you at RCU!
Dates to Remember:
12/24-31: Winter Break