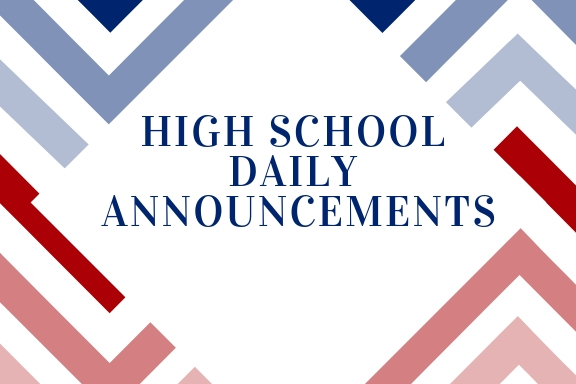 High School Announcements 1.18.2019
Unity High School
Friday, January 18, 2019
January 18, 2019
Happenings this week:
Friday: G/B Basketball vs. Luck (H)
Tailgate Dinner - 5:00 - 7:00 p.m.
Notes for Students:
Only 50 yearbooks left! Order today before it's too late!
Track and Field Camp at UW-River Falls
Dates: Sundays, Jan. 20 & 27, and Feb. 3 from 10 AM - 12 PM
Cost: One Session $35, Two Sessions $65, and Three Sessions $95
Questions? See Coach Brittany Johnson
Lunch Today: Pepperoni Pizza/Corn/Pineapple
Make it a great day!