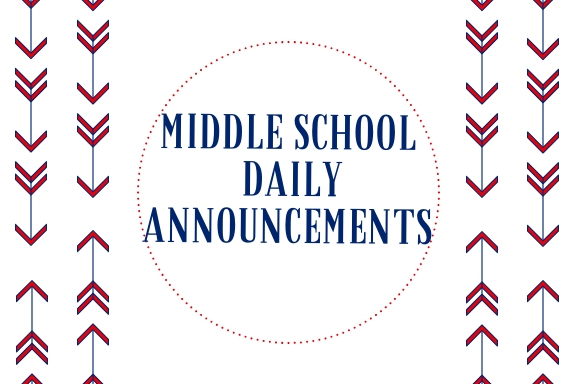 Middle School Announcements 2.14.2019
Unity Middle School
Thursday, February 14, 2019
UNITY MIDDLE SCHOOL
DAILY BULLETIN
Thursday, February 14, 2019
Come join Wisconsin's fastest growing High School Sport!
Unity Trap Team parent / student sing up meeting on Thursday, Feb. 14th at 5:45 in the high school cafeteria for students in grades 6 - 12.
Come pick up your flier in the Middle School Office.
VOLLEYBALL
There will be a Player & Parent meeting on THURSDAY, FEBRUARY 14 at 6pm for those ladies in grades 4-8 who are interested in playing Spring Volleyball.
LUNCH TODAY:
Chicken "Love" Nuggets, Sweet Potato Tots, and Cupid's Strawberries
BREAKFAST TOMORROW:
Mini Cinnamon Rolls
LUNCH TOMORROW:
Italian Dunkers w/ Sauce, Green Beans, and Fresh Purple Grapes
Dates to Remember:
February 18: Presidents Day-No School
February 19: Parent Teacher Conferences (12pm-8pm) No School
February 21: Reward Trip