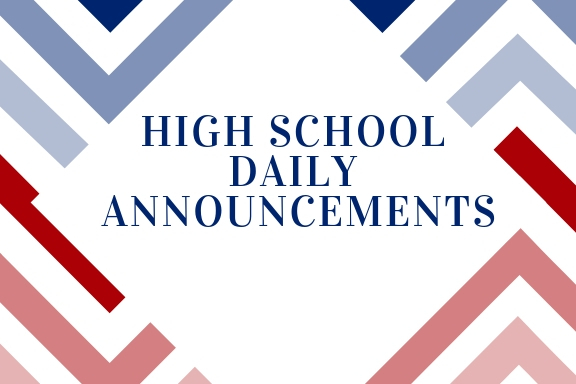 High School Announcements 2.15.2019
Unity High School
Friday, February 15, 2019
February 15, 2019
CTE Student of the day:
2/15 Today's CTE student of the day is Tyler Schon . Tyler is very focused when it comes to projects in the shop. He is constantly working to better himself weather it is in woodworking or metal fabrication. He has a knack for working with his hands and a knowledge with the tools in the shop that will come in handy in any career he chooses in the future. Congratulations to Tyler, and please stop by Mr. Lee's classroom to pick up your prize.
Happenings this week:
Friday: G/B Basketball vs. Grantsburg (H)
Saturday: Sectional Wrestling @ Independence
PROM CHIC BOUTIQUE: DBS Lions Hall in Luck Saturday, February 16th, 10:00 a.m. - 6:00 p.m
Sunday, February 17th, 11:00 - 5:00 p.m.
Shop for a free prom dress or if you have any gowns in good condition that you are not planning to use any longer, please consider donating to the Prom Chic Boutique event happening this weekend in Luck.
Lunch Today: Italian Dunkers/Carrots/Peaches
Make it a great day!