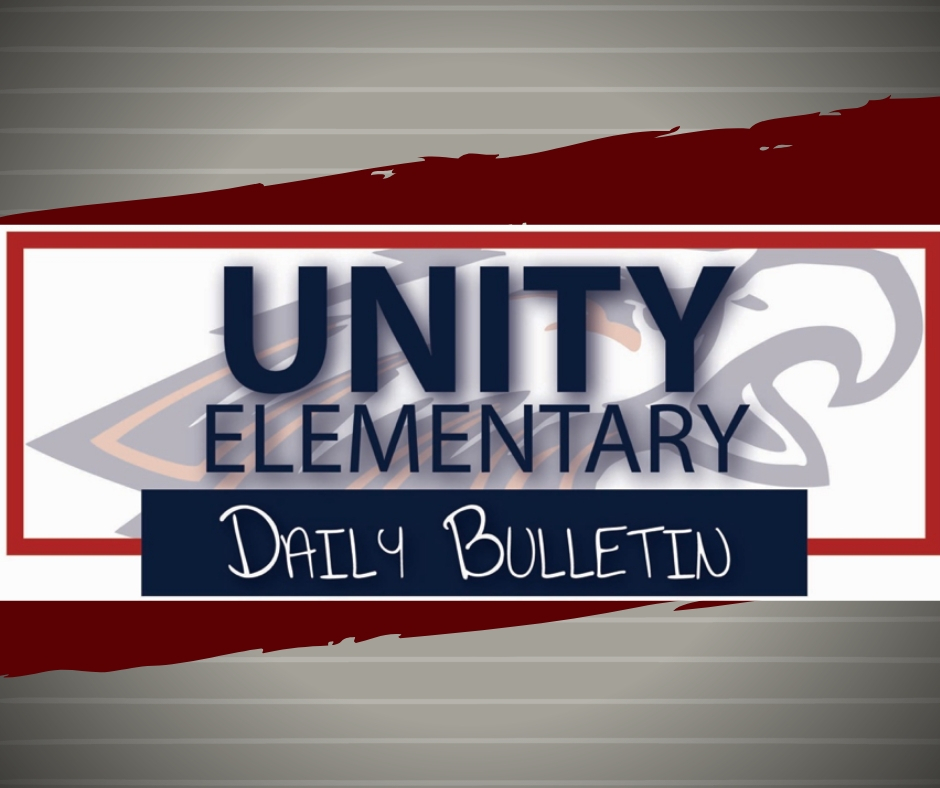 Elementary Announcements 12.2.2019
Unity Elementary
Monday, December 02, 2019
Monday, December 2 nd , 2019
Announcements
There is a benefit for Abby Palmquist on Tuesday, December 10th from 5pm-
7pm, at Unity School District. Abby is a student at Unity Middle School who
is undergoing treatments for Ewing Sarcoma. There will be an Italian
dinner, silent auction, and dessert contest. Information regarding benefit,
including how to volunteer or donate, is located in the Elementary Office.
Food Service
Lunch Today: Pizza Dippers & Sauce, Seasoned Green Beans,Apple Sauce Cups
Breakfast Tomorrow: Breakfast Calzone
Lunch Tomorrow: Tacos, Refried Beans; Bananas
Upcoming Events
December 13th – 3rd & 4th Grade Program 2:00 p.m.
December 20th - Busy Bug Program 9:45 a.m.
December 23rd thru January 1st – Winter Break – NO School
Have a Magnificent Day!